Blossoms Bloom Brightest
2-year Anniversary + Version 1.1
---
Hi, all!
It's been a while. Today, we have a number of announcements for you. If you're still following this project... thank you very much for your continued support.
Firstly, we've uploaded version 1.1 of Blossoms Bloom Brightest.
Changelog:
Sound effects added
Image gallery added
Many typos fixed
Engine updated
Sprite transitions smoothed
Initial sound levels adjusted
Misc. small QoL changes
Next, we've permanently lowered the prices of the digital dakimakuras. You can now purchase them all for as low as $4.
Lastly, if you've been holding out for more BBB... yep, after two years of deliberation, we've decided to go there. We're presently working on a new title called Blossoms Bloom Brightest Sigma. It will, of course, be another sci-fi yuri game set within the same universe. As for more details about the story, you'll have to wait until the prologue comes out in June!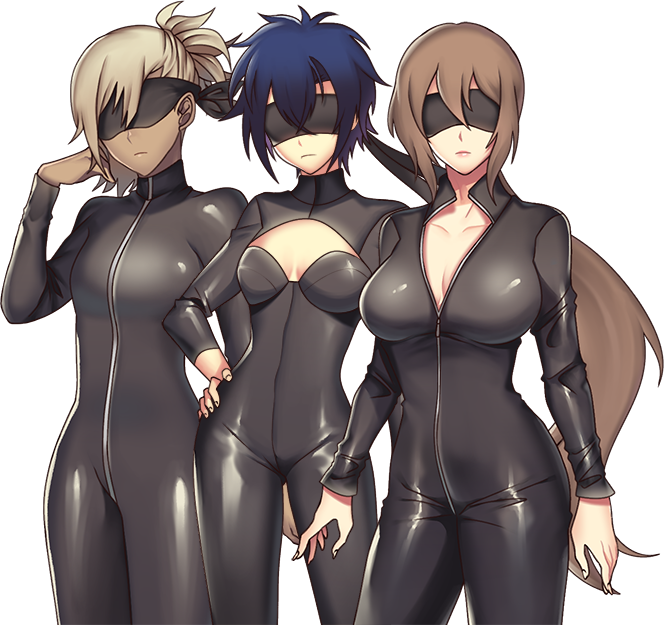 Here's the main cast of the new game. From left to right: Sigma, Alpha, and Iota. Feat. art by xenvita.
It will also be a free-to-play visual novel, but we'll be running on a donation system for its development. Episodes (we presently have 5 + a prologue planned) will be created as we reach funding goals, which will go towards creating artwork for the game. Any future payments made on BBB will go towards this, as well.
We hope to see you again at the release of Sigma. Thank you for sticking with us!
Get Blossoms Bloom Brightest
Comments
Log in with itch.io to leave a comment.
Thank you for still working on this! Will the Steam-bought version of BBB receive the v1.1 QoL patch?
Of course!
Yes, it will. We actually tried to upload it last night, but we're having some strange technical difficulties getting the files to work properly on Steam which, strangely enough, seem to be related to the game's DLC. In any case, when the update's up, there'll also be additional achievements.
We'll continue trying to get it up but there's no ETA until we can figure out the exact cause of the error.
Heya! Did you ever manage to update the Steam depot?